As one of the world's largest energy and power-focused private equity firms, we place a high priority on ensuring that our investors' capital is deployed in a sustainable, ethical and socially responsible way.
We take the fiduciary responsibility that we owe to our investors, industry partners and other stakeholders very seriously and believe that a strong commitment to managing environmental, social and governance ("ESG") factors is critical to the success of our portfolio companies, funds and firm over the long term.
Since inception, we have continued to build on our ESG program as industry policies and practices have evolved. The program we have created has been developed with the goal of making sure that we are able to implement best practices for both our internal operations at Riverstone as well as for our portfolio companies during the entire investment lifecycle.1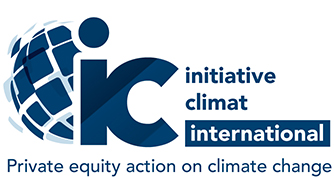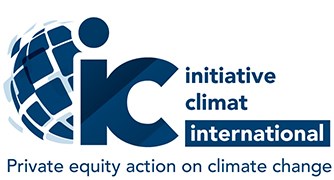 1 While Riverstone seeks to integrate certain ESG factors into its overall investment management processes, including certain of the standards and strategies described herein, there is no guarantee that Riverstone will be able to successfully apply such strategies or will be able to successfully implement its ESG policy. Applying ESG factors to investment decisions is qualitative and subjective by nature, and there is no guarantee that the criteria utilized by Riverstone, or any judgment exercised by Riverstone, will reflect the beliefs or values of any particular investor.
Riverstone ESG Policy
We have created a formalized ESG policy that outlines our approach around all key ESG factors such as natural resource management, health and safety, community and stakeholder impact, climate change and greenhouse gas emissions, among others. While we are proud of the work that we have done, we recognize that investing in a sustainable, ethical and socially responsible way requires near continuous change and improvement. At Riverstone, we believe that dedication makes us better investors and enhances our ability to manage risk.
ESG Policy
Riverstone Diversity & Inclusion Policy
Riverstone is committed to fostering a culture of inclusion by encouraging diversity and inclusivity (D&I) among its workforce and eliminating all forms of unlawful discrimination. Specifically, we aim to promote diversity throughout our organization and provide the opportunity for all our employees to work under fair and equitable conditions, in a safe, open and welcoming work environment which creates a sense of belonging, and is free from bullying, harassment and victimization.
Riverstone Diversity & Inclusion Policy
Riverstone ESG Reports
The primary aim of our annual ESG reports is to report to our investors on year-on-year qualitative and quantitative improvements in our ESG program as well as demonstrating through case studies how ESG is being integrated into our portfolio.
ESG Reports
Energy Expansion Webcasts
Join us for the Energy Expansion webcast series as we share knowledge, insights and trends from experts in the fields of energy, power, infrastructure and decarbonization.
Energy Expansion Webcasts